Jenkins
 Nissan Monthly Coloring Contest!

kkk
Our Month of June contest winner, and her fantastic drawing!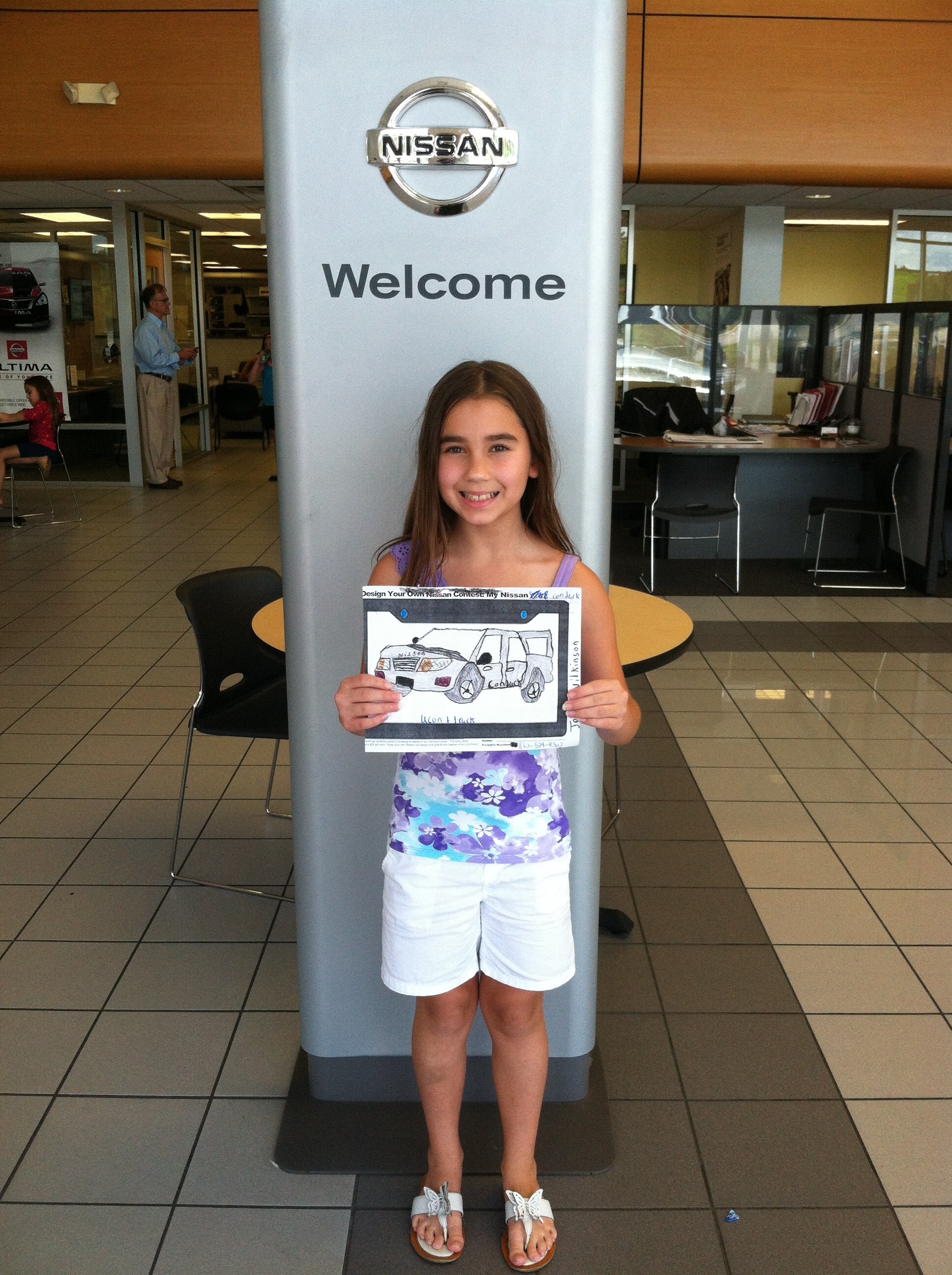 Do You have a little artist in your house? Next time you visit our showroom ask for a "design your own Nissan" coloring sheet! Simply Design your own Nissan and return to us. We will choose 1 winner each month whom will receive a $25 gift card and have their artwork displayed on our very own website!